ADVENTOURS COSTA RICA Homepage
DELUXE SERVICE & SMALL GROUPS!
"Adventours Costa Rica is your best choice for personalized service, unique tours & qualified guides! Adventure is our lifestyle and Costa Rica's province of Guanacaste is our playground! We are passionate about what we do and we would like to share the passion for our beautiful country with You! See you in Costa Rica!"
OUR TOP 5 ADVENTURES
We offer a lot of different tours and adventures and are often asked about which would be our most popular excursions. Following we will present our all time TOP 5 trips booked by our guests!
#1 VANDARA's FAMILY ADVENTURE
Spend a day full of fun and activities at the foothills of the "Rincon de la Vieja" volcano!
We will do horseback riding, zip-line over the treetops, rush down the long waterslide, have lunch and relax at the volcanic hot springs!
Read more about this trip HERE!
#2 MIRAVALLES VOLCANO & WATERFALLS TOUR
A great trip to experience a live volcano and see lots of breathtaking natural sites!
On this trip we will swim in a waterfall, see three more waterfalls after this, hike over hanging bridges through the rainforest, have lunch and then take a mud bath and relax at the volcanic hot springs!
Read more about this trip HERE!
#3 PALO VERDE WILDLIFE TRIP
The easiest way to see lots of our wildlife at close while safe distance during a boat tour through the Palo Verde Wetlands. Especially great to see water birds, crocodiles, monkeys and iguanas! This jalf day trip also includes a great authentic costarican lunch!
Read more about this trip HERE!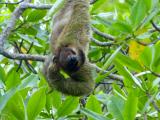 #4 RAINFOREST HIKE & WILDLIFE Tour
To complete a trip to Costa Rica you need to see the tropical rainforest! On this trip we will drive to the Tenorio Volcano along the continental divide where we will hike in a virgin rainforest, observe the treetops from the hanging bridges and find sloths, tree frogs, orchids and butterflies! An all around complete natural experience!
Read more about this trip HERE!
#5 ARENAL VOLCANO DELUXE COMBO
This is one of Costa Rica's most emblematic destinations and on our trip there we will have a scenic drive through the province of Guanacaste, over the continental divide and around the huge Arenal Lake before getting to the Volcano. We will have a great brunch at the lake, do some of Costa Rica's very best Zip-lines and then relax at Costa Rica's most luxury Hot Springs: the Tabacon Springs!
Read more about this trip HERE!